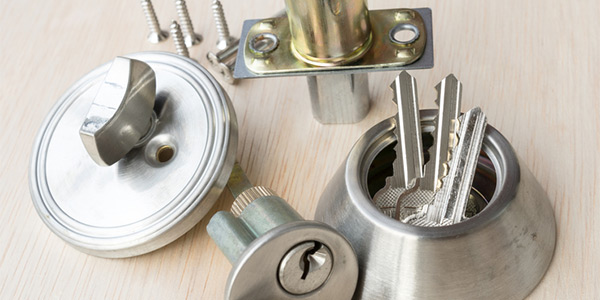 24 Hour Locksmith Services at LockPro!
Welcome to LockPro, your trusted 24-hour locksmith in Logan, UT. As a premier provider of emergency locksmith services, we're committed to ensuring the safety and security of our community. With over 15 years' worth of experience in the industry, our team at LockPro is dedicated to delivering reliable and efficient locksmith solutions whenever you might need them.
Your Trusted Emergency Locksmith
When it comes to emergencies, we understand that time is of the essence. That's why our emergency locksmith services are just one phone call away, ready to assist you whenever and wherever you may need us. Whether you find yourself locked out of your home, office, or vehicle late at night or in the early hours of the morning, our expert locksmiths are ready, willing and able to help you in your time of need..
Our team of highly trained and skilled locksmith professionals also possess the knowledge and expertise to address a wide range of emergency situations. From lockouts to broken keys, we have the tools and techniques to resolve your locksmith issues quickly and efficiently. We take pride in our ability to handle any challenge thrown our way, providing you with peace of mind during a stressful situation.
24 Hour Service
At LockPro, we understand that emergencies don't always happen during regular business hours. That's why we provide 24-hour locksmith services to ensure that you are never left stranded, alone and vulnerable. Our prompt response time is a testament to our dedication to customer service, so no matter when you need us, we will be there to assist you in a timely manner.
As your trusted 24-hour locksmith, we offer a comprehensive range of services to cater to all of your locksmith needs. Whether you need emergency lockout assistance, key duplication, lock repair, or installation of high-security systems, our team is equipped to handle it all. We stay up-to-date with the latest locksmith technology and industry advancements to ensure that we are always providing you with the best service possible.
Why Choose LockPro in Logan, UT
As a locally owned and operated locksmith company in Logan, UT, we take pride in being a part of the community. We strive to build strong relationships with our customers, ensuring that we always meet and exceed their expectations. Our dedication to excellence and our loyal customer base are a testament to the quality of our work.
We're also committed to delivering exceptional customer service, which is why we prioritize your satisfaction above all else. Our goal is not only to resolve your locksmith issues but also to provide you with an outstanding experience from start to finish. Our friendly and professional locksmiths will guide you through the process, offering expert advice and personalized solutions to meet your specific needs.
So when you find yourself in need of a 24-hour locksmith, don't panic — just call LockPro! We'll quickly dispatch one of our experienced technicians to your location, no matter the time of day or night. Our commitment to providing reliable, efficient, and affordable locksmith services sets us apart from the competition, so you can trust LockPro to be your go-to locksmith for all your emergency needs.